Year 1 - Beanie Hats
Hello Beanies!
What great weather we have had this week. It has been lovely seeing all your fantastic writing, phonics, reading, maths, topic and creative work this week and lots of fantastic learning being completed outdoors too!
Below is next week's learning grid for you to begin working through on Monday 13th April. Also here are your weekly spellings to practise. Find your English group and practise the spellings for that week only. If you would like a challenge, try the harder set of spellings.
If you have any questions or problems please email me.
Stay safe and have a good Easter weekend.
Miss Atkinson
Macey went on on a walk and took photos of different plants and flowers. After Macey chose a flower to draw and label, she chose a daffodil. Macey also enjoyed completing her Nrich maths activity, spellings this week.
Fantastic work Dylan on time!
Jareds fantastic 'Wanter Lilly Pond' painting and he enjoyed creating his family coat of arms with his family! Well done!
Hello everyone!
Today I would like you to practise your weekly spellings for your group then complete a spelling quiz at home if you wish to. Then I would like you to complete the telling the time activity on the grid.
To help you all with this:
First, listen to start telling the time song:
https://www.bbc.co.uk/teach/supermovers/ks1-maths-telling-the-time/zk4t8xs
Then, try this fun movement activity all about time:
https://www.bbc.co.uk/sounds/play/p025ltt9
Finally, complete the time activity on the grid and work through the numbered steps:
https://mathsframe.co.uk/en/resources/resource/116/telling-the-time
This afternoon I would like you to coomplete the family tree activity followed by designing a coat of arms shield for your family. I can't wait to see them!
Miss Atkinson
What beautiful weather we have had this week so far and today it looks like it's going to be another lovely day. Today I would like you to complete the topic outdoor activity, enjoy completing the plant hunting activities. Also I would like you to continue to complete the spellings and phonics activities or games of your choice.
Challenge
Play 'help this hedgehog game'
https://www.ictgames.com/mobilePage/helpAHedgehog/index.html
Circles: phase 2
Triangles and squares: phase 3 ch sh th ng
Rectangles: phase 3 ccvc/cvcc
Hexagons: phase 3 mixed vowel phonemes
When you have played the game email me your scores and times and we will have a table challenge. Who can score the most points in the fastest time!
Have a great day everyone
Miss Atkinson
Good morning beanies!
Today I would like you all to begin the Literacy Shed Activity from the grid. Watch the video clip of the "Little Shoemaker" then complete the activities on the grid, rememeber this activity can be revisited throughout the week.
https://www.literacyshed.com/littleshoemaker.html
Circles and triangles: can you complete the activity using simple sentences and drawings?
Sqaures, rectangles and hexagons: can you complete the activity using sentences and drawings?
Challenge: can you use the conjunctions because and
This afternoon perhaps you could try one of the creative tasks from the grid. The self portrait task or the water lilly pond task these can be created indoors or outdoors.
A fantastic way to either start or end your day with:
From Miss Atkinson
Sofia has created a lovely rainbow heart to say thank you to the NHS!
Skyla has been working hard with her English and Maths work. Fantastic work Skyla!
Macey had a lot of fun yesterday completing the Nrich dice activity, well done Macey!
What a wonderful Igloo you have made Jared with your family. Jared also enjoyed creating his shopping list yesterday!
Wow! A fantastic natural art spider created by Brayden!
Good morning everyone!
Over the weekend I have spent most of my time in the garden, planting and gardening.
Today I would like you all to complete the Nrich Maths activity and work on a shopping list activity. If you would like to take a photo of any maths activites today please email them to me and I can put them on the website.
Have a fantastic day!
Miss Atkinson
It has been fantastic to hear from you all and seeing photos of the learning you have been completing this week. It has been lovely to see all the fabulous rainbow pictures showing support for the NHS too!
Here are some fun activites that can be completed indoors!
https://www.scouts.org.uk/the-great-indoors/
Here are next weeks learning grids for you to begin working through on Monday 6th April
There are two grids but you can decide which activities to complete when there is no set order. Also it is VERY important to note that you do not have to complete all the activities, please take it at your own pace.
Any problems or questions please email me.
Miss Atkinson
30.3.20
Hello everyone,
I thought I'd share some exciting Science news!
Do you remember a couple of weeks ago when we planted the runner bean seeds? We talked about what seeds need to grow. You all told me that seeds must have water, sunlight and soil to grow in. But I said to you that I didn't think seeds needed soil to be able to grow and you didn't believe me. You told me to prove it! Well I have!
We planted our beans in a jar with just cotton wool to support them and gave them a drink of water. Here are some photos of our seeds two weeks later (taken on friday afternoon).
They have absorbed all of the water from the cotton wool and they have cracked open (germinated). They have grown a root and shoot and will be ready to be plant out soon.
Now here are photos of our seeds today - they have doubled in size. Isn't that amazing!
So what have we learned? Seeds only need water to germinate – that means begin to grow a root and a shoot. They don't need soil or sunlight. But to carry on growing strong and healthy, they will need sunlight so that they can make food using their leaves. When they are transplanted into soil later, they will use their roots to suck up water and important vitamins and minerals from the soil; that they can't get from the cotton wool.
I'm looking after your bean seeds at home for you now. When they are all ready, I will plant them into pots for you and put them in my greenhouse.
from Miss Maddocks xxx
Here are some links to help you get moving at home:
Cosmic Kids yoga and mindfullness! We use this all the time in the classroom:
https://www.youtube.com/user/CosmicKidsYoga
Fun songs and dances to help you understand maths and english:
https://www.bbc.co.uk/teach/supermovers/ks1-collection/zbr4scw
We used this when we you were learning all about dance, follow the instructions and enjoy the stories!
https://www.bbc.co.uk/programmes/b03g64pk
Now Press Play have just released some of their experiences which can be accessed at home. Follow this link http://nowpressplay.co.uk/at-home-free/
You won't need heaphones, it can just play through your tablet or laptop. It might be fun for the whole family to join in!
Challenge for the beanies class!
Go to www.welearn365.com and choose Outwoods primary school from the drop down menu. Then use your login e.g: d.box7 and dont forget to add @welearn365.com to the end. You can log into purple mash with this and use it to receive and send emails to me. When you log in you should see this page and then you're ready to go.
My email address is: atkinson.j@welearn365.com
In Beanies class in the Autumn term we...
Our play
Our Christmas production went down a storm today! The crowds flocked to Lower School Hall today to see our production of "Whoopsy Daisy Angel." Everyone performed brilliantly and Mrs Taylor said that our singing was fantastic, some of the best she had heard!
Sudbury Hall Museum
We visited Sudbury Hall The Childhood Museum where we found out how Victorian Children and families used to live, go to school, work and play. We really enjoyed playing with the Victorian toys!
Our Trip! Click here!
Children In Need 2019
We raised money for 'Children in Need' by wearing spots and sparkles.
We have had a fantastic first half term in the Beanies class!
We have been reading the texts by Rob Biddulph 'Blown away' and 'Sunk' in English and doing lots of fantastic writing all about these texts.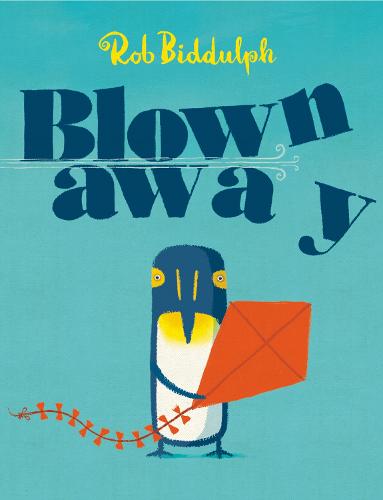 Just like Penguin Blue we went on our own adventure, exploring the Outwoods woods! We found lots of interesting plants and insects!
We became Pirate Blue by creating our own pirate hats, ARGHH!
In maths we have enjoyed using objects this half term to support grouping, sequencing, adding and subtracting!
Here are some photos from our first week in year 1!
Beanies Maths CLICK HERE
First day in year 1
Please click on the link below to see photos from our first day in year 1!